If you're preparing to sell your home, there are several things to consider before you list it on the market. Selling a Montecito home may initially seem complicated, but knowing what to anticipate and how to meet the challenges helps ensure you sell your home swiftly and for a good profit. The following checklist covers the most important tasks you should do before you begin marketing your real estate.
Determine your goal

Why are you selling your home and what is your goal? There are many reasons homeowners choose to sell, and each one begets a different approach. For example, if you are relocating for a new job opportunity, you may find yourself pressed for time and need to sell quickly. If you are selling your Montecito real estate to reap an investment profit, time isn't likely to be an issue. The constraints — if any — affect your approach: deadlines prompt lower listing prices with the hope of selling sooner, while selling for profit enables you to take as much time as you need until you secure a top-dollar deal.

Envision your goal and strive for it. Knowing your destination contributes to the success of the journey.
Hire a real estate agent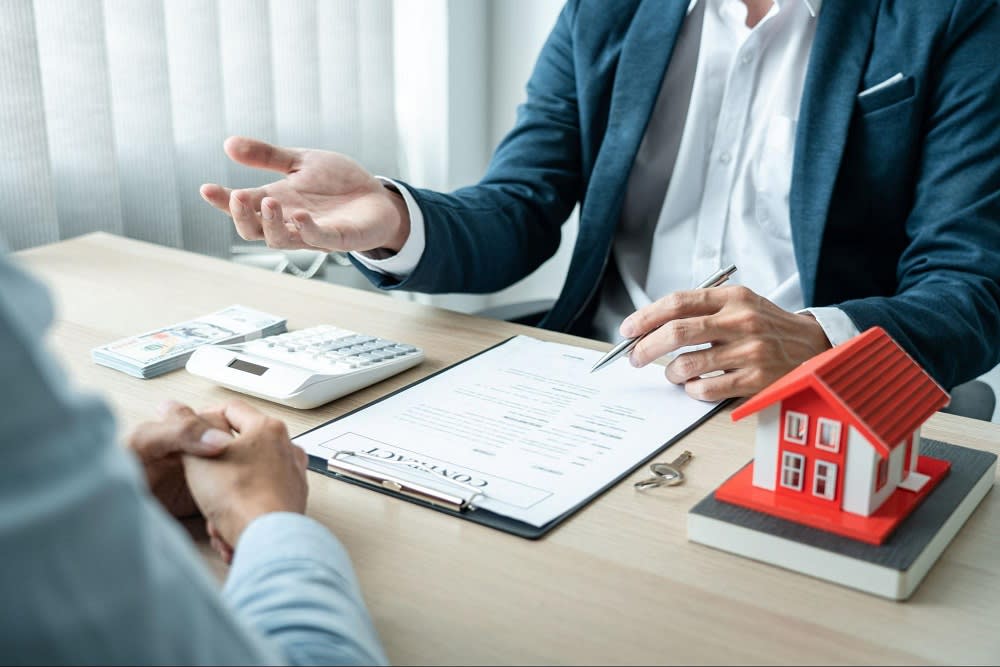 Photo courtesy of Shutterstock
While it's possible to sell your home on your own, there are specific advantages to hiring a real estate agent specializing in the sale of Montecito real estate. Realtors quicken the process and lessen the accompanying stress thanks to their real estate knowledge, familiarity with the market, and proven skill in marketing and negotiating on your behalf. Licensed realtors also grant their clients access to the
MLS (multiple listing service)
, an online database that highlights every detail about your property and connects you to a broader audience of buyers.
Research the current Montecito market
The Montecito real estate market is always changing, requiring routine upkeep with the latest trends and developments. Research the current market. How are properties similar to yours faring? Are buyers actively searching? Is the market currently in favor of
sellers, buyers, or neither
? Your best resource for accurate market data is your real estate agent, but you may also take a look at the latest real estate
reports
for the county.
Calculate a listing price

The price you list on your property depends on two key factors: its current market value and its physical condition and appeal. While the former is straightforward, the latter requires additional consideration. Is your home fairly new and equipped with the newest appliances and systems? It'll likely sell for more. Is your home on the older side, but furnished with energy-efficient fixtures or updated with a new patio area? You'll have the opportunity to negotiate for a higher selling price since it has desirable components. Work with your real estate agent to research buyer must-haves and implement as many as you can. Your agent will also help determine a solid listing price.
Develop a timeline

You don't need a concrete schedule, but developing a tentative idea of when you intend to list the property and when you hope to close the sale is a great way to remain focused. Important, time-sensitive matters to factor into a schedule include home repairs, cleaning and preparation, home inspections, home tours, and a potential deadline for offers.
Clean, declutter, and depersonalize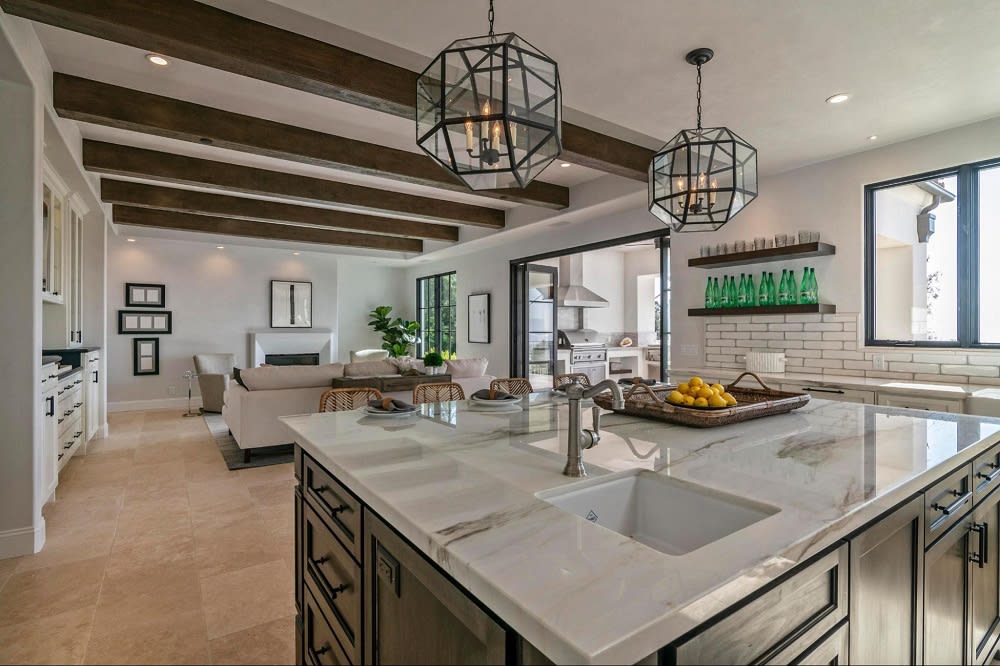 Photo courtesy of Riviera Homes

The physical preparation of your home should include these steps:


Deep clean. Thoroughly clean every inch of the home, even the spots you think buyers won't notice. Behind toilets and cabinets, under furniture, along baseboards — absolutely everywhere.



Declutter. Store valuables and put away everything that doesn't need to be on a shelf, countertop, or table. Remove items from your closets that aren't in use to better demonstrate the home's storage space.



Depersonalize. Neutralize the space by taking down personal photos, diplomas, and anything else that reminds buyers another family lives there. Buyers want to imagine themselves in the home, but it's hard to do that when there are framed photos and trophies at eye-level.
Repair and touch up your home

Schedule a home inspection to assess the home's condition. If the inspection points out things in need of repair or a gentle touch-up, take care of that immediately. Even if it's something as simple as repainting a room or removing scuff marks, the smallest of improvements go a long way in improving the home's appeal.
Stage your home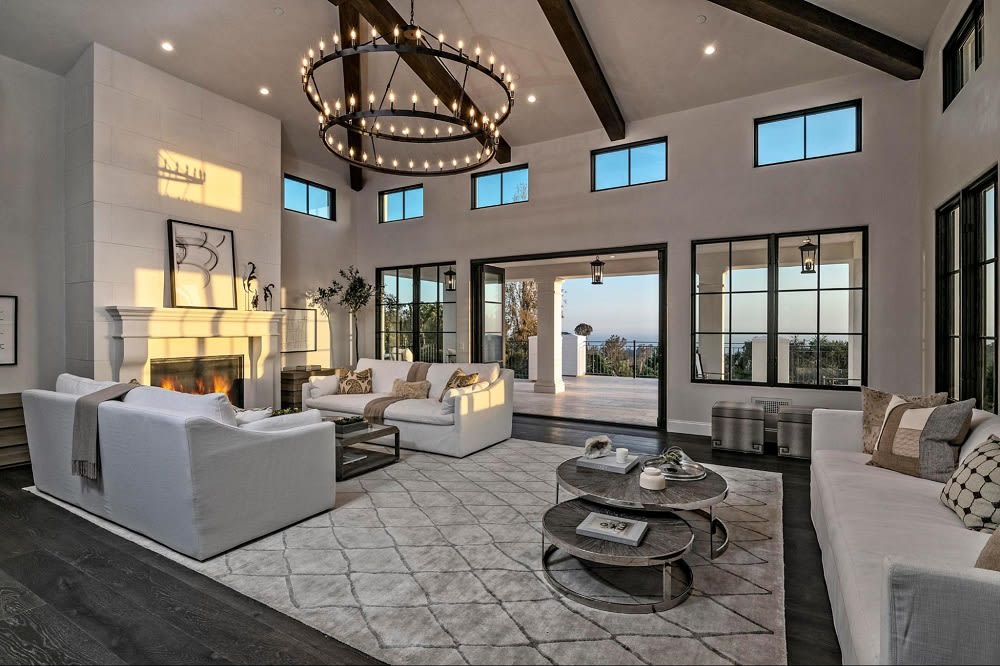 Photo courtesy of Riviera Homes
Once the home has been neutralized and repairs are complete, consider staging your home.
Home staging
entails the expert use of furniture and space to showcase the best features of your home. A professionally staged home demonstrates to buyers that the home looks good enough on its own — but can look even better with their personal touch.
Add some finishing touches

To enhance the welcoming atmosphere of your home and increase buyers' enjoyment of the space, add a few finishing touches. Stock the bathroom with a fresh bottle of soap and new hand towels. Place a tissue box in the living room. Add a potted plant or two to bring the outdoors in. Set out a tray of appetizers and drinks in the kitchen. The smallest of considerations on your part assure buyers that you are a thoughtful homeowner and one they will be happy to work with.

And be sure to conduct a smell test! This is often overlooked because we grow accustomed to the everyday odors in our homes. If you have pets, stow away their bedding and food dishes. Disinfect kitchen and bathroom sinks, and then wash bedding. Open the windows, air out the home, and consider lighting a candle with a gentle fragrance before the open house.
Spruce up your curb appeal
Don't forget the outside of your home!
Curb appeal
is what people see when they look at your home from the street. This includes the front lawn, landscaping, the home's exterior paint and siding, windows, the porch, and even the walkways. Make sure your lawn and hedges are trimmed, and power-wash the walkways until they sparkle. Clean the windows and repaint the exterior if it needs a fresh coat of paint. And be sure to put away children's and pets' toys.
Invest in professional photography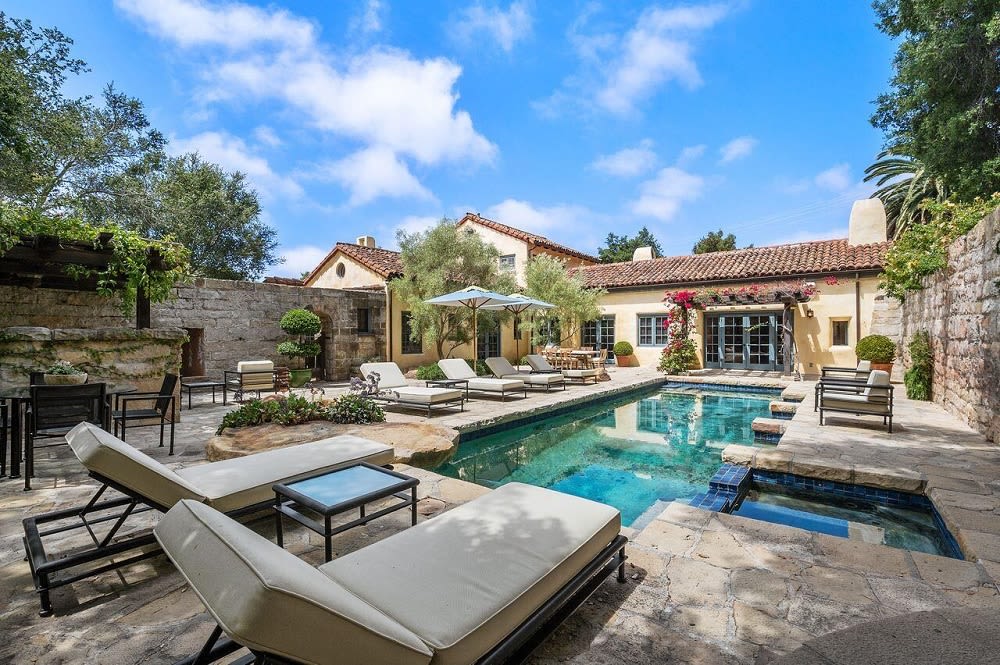 Photo courtesy of Riviera Homes

At last, your home is prepared for viewing — now it's time to show it off. Consider investing in a professional home photographer to capture the best aspects of your home. Photos are the first thing buyers see when they browse listings so it pays to use high-quality photos. Professional photos attract more engagement, and more engagement leads to more interest.
Create a marketing strategy

With your preparations set and your goals in mind, consult your real estate agent on formulating a strong marketing strategy. Your agent will present their ideas, and you are welcome to present your own. Ultimately, the two of you will work together to spread the word across a broad audience and attract as many buyers as you can. Remember — your agent will always keep your best interests in mind. They are wholly committed to bringing your goals to fruition.
For access to the best marketing tools and strategies available in the Montecito real estate market, get in touch with
Chris Palme
, one of Montecito's finest brokers. With over 30 years of experience and superior negotiating expertise, Chris is the prime example of an elite realtor dedicated to his clients' successes.

*Header photo courtesy of Shutterstock