The term ADU refers to an
accessory dwelling unit
that is built as an attached or standalone structure on the property of a single-family home. Although they can vary in shape and size, they usually have some similarities. Approximately
1.4 million properties
in the United States have ADUs on their site. These homes are often in heavily populated areas. In recent years, more California homes have featured ADUs as zoning laws become slightly less prohibitive, and many cities have passed laws that streamline the process of ADU construction.
That said, ADUs can still fall victim to long construction times. That's why RD Homes are working to overhaul the way homes are built in Santa Barbara. By combining the traditional construction process with utilizing factory-built technology, they're making homes more cost-efficient and built on average 50% faster than traditional construction. Their method is also a great way to dodge supply chain issues and delays.


If you're shopping for Santa Barbara real estate and want to know more about the purpose and function of ADUs, we've outlined the concept in greater detail below.
What are the different types of ADUs?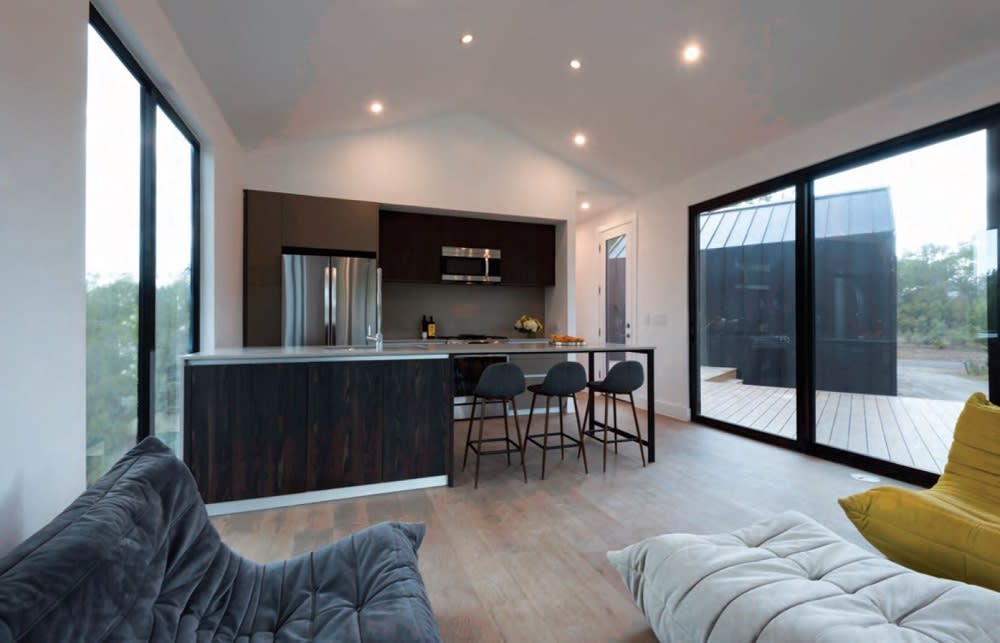 Photo courtesy of RD Homes
The most common types of ADUs are cottages or small pool houses in a backyard. Other Santa Barbara homes for sale may have a converted garage that functions as an ADU, or the ADU is an add-on that was built above the garage. You'll see houses with finished basements that function as ADUs, as well as other homes that have bump-out ADUs attached to the side of a home.

ADUs tend to be significantly smaller than traditional houses and are often built onto the house after its original completion. Both the ADU and the single-family home on the property are usually owned by the same person, and you'll likely see many informal ADUs in Santa Barbara, as well as permitted ADUs that meet all necessary zoning laws.
What are the benefits of an ADU?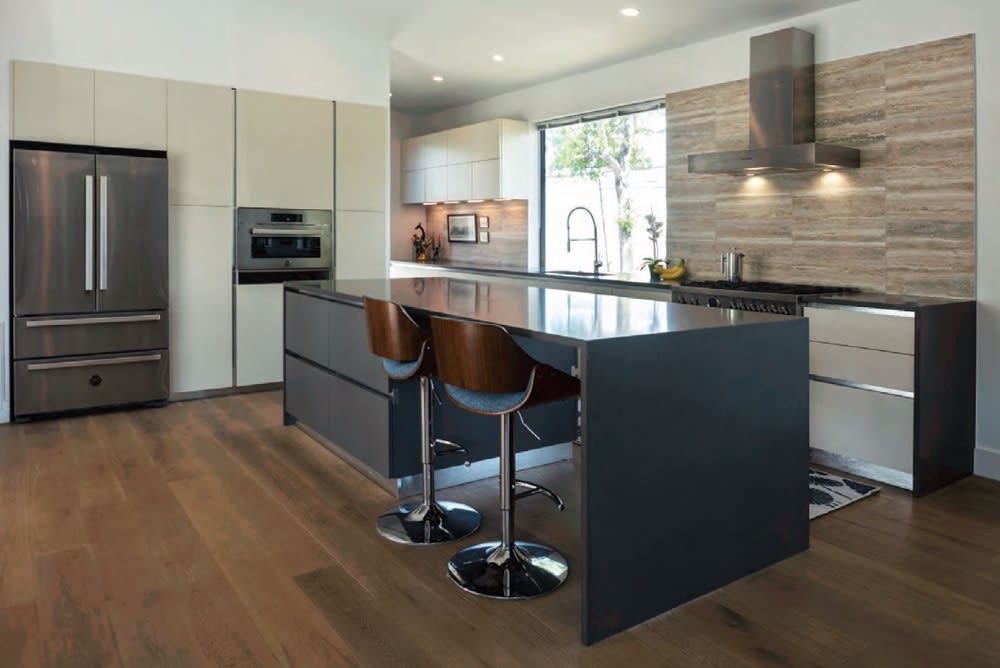 Photo courtesy of RD Homes
ADUs provide a more affordable housing option for individuals and couples who may not need as much space as a three-bedroom home offers. According to Manta.com, the average cost that a homeowner paid for construction in Santa Barbara County is between $1,565-$5,534 per square foot. When working with RD Homes to build an ADU, that cost is greatly minimized due to the efficient method to only cost around $400-$600 per square foot. But the best part? They can be constructed in just 6 weeks! (Note, the permit timeframe in Santa Barbara is about 60 days).

ADUs are especially important in major metropolitan areas that are largely developed and lack space to expand further. In such areas, ADUs can be developed without significantly affecting the atmosphere or the feel inside the city. The smaller spaces also tend to be easier on the environment since they use less energy in construction and habitation.

In addition to the potential of added value for your property, you can use an ADU to earn passive income. Perhaps you list your ADU as a short-term rental, or you strike a deal with a long-term tenant. Regardless, you'll bring in money as long as you keep the space occupied and handle maintenance requests as they arise. You can also use an ADU to house aging parents or traveling family members when they come into town. Another thing people love about them is they are able to be customized.
What are the ADU construction laws?

It depends on where you live. In some communities, it's entirely legal to build an additional living space in your backyard. The rules may change depending on whether or not you can classify this living space as a house. Some cities won't allow the construction of an ADU, but they will permit the building of a detached bedroom or office. Contact your local government to learn what is viable in your area.
Can an ADU add value to my property?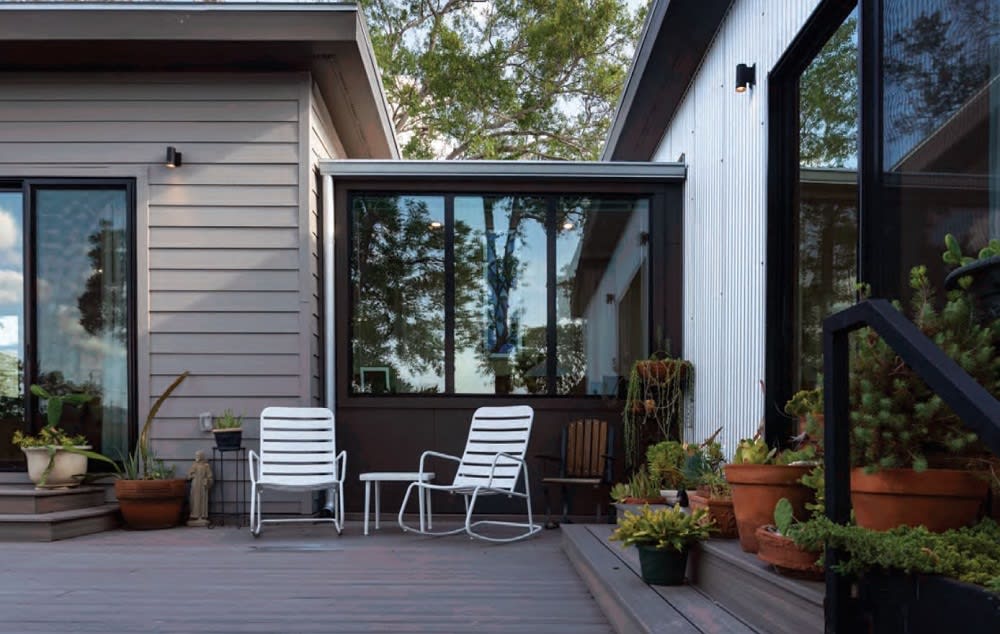 Photo courtesy of RD Homes
The location of your home and the amenities in the ADU dictate the value. Ultimately, your appraiser will look at comparisons based on other homes with ADUs that have sold recently. Appraisers will take into account that ADUs created by RD Homes are built to high standards, typically featuring Italian kitchen and bathroom cabinetry, porcelain floor and wall tiles, real wood floors, and even luxury appliances.
How long does it take to build an ADU?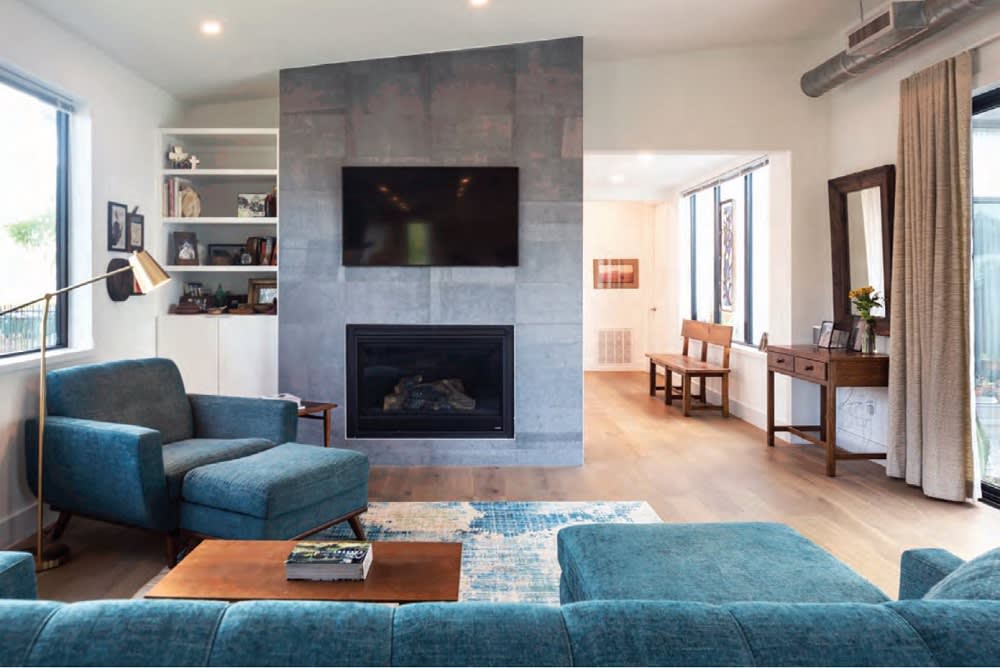 Photo courtesy of RD Homes
When working with RD Homes, ADUs can be built in as little as six weeks! This, of course, can fluctuate, and a few things to consider about modular construction, which can impact times, include access to the property when bringing in large pieces, building a foundation for the site work, and running utilities from the existing house. Before starting such a project, also be sure to learn from your county or city that you can legally build an ADU on your property.
What permits does an ADU require?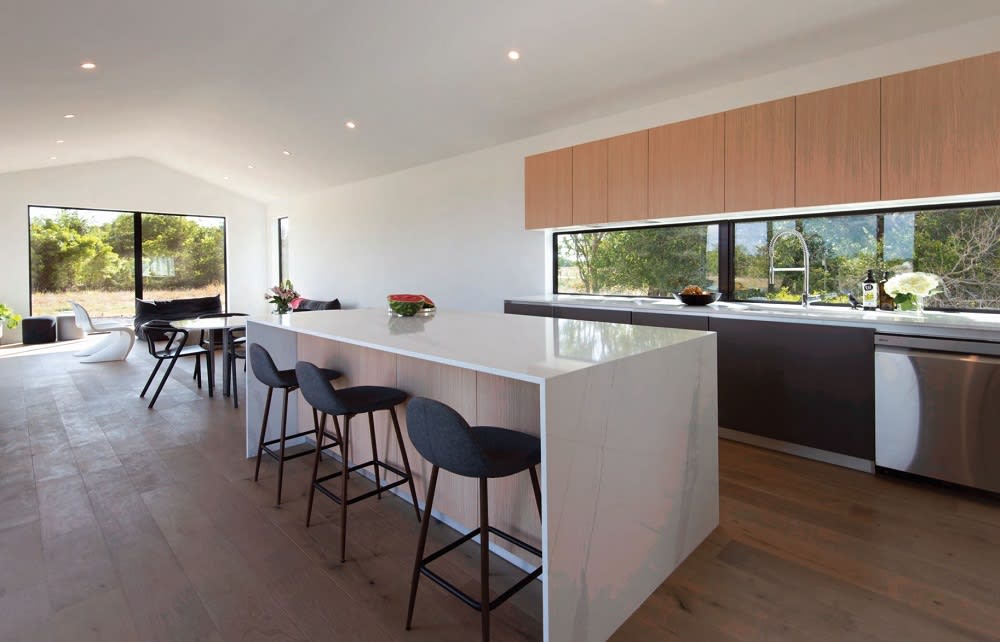 Photo courtesy of RD Homes
As ADUs increase in popularity, the California state government is changing laws to make it easier for California residents to build an ADU on their property.
Recent changes include
eliminating the need for additional parking (as long as your home is within a half mile of public transportation) and reducing fees on lots of certain sizes. You must still contact your local government to
secure a permit
before building the ADU; however, you'll likely have fewer hoops to jump through than past ADU builders encountered. Two new bills took effect on January 1, 2023. Bills
AB 2221
and
SB 897
both are the latest legislative moves in this direction, which is promising to see.
How should the ADU be designed?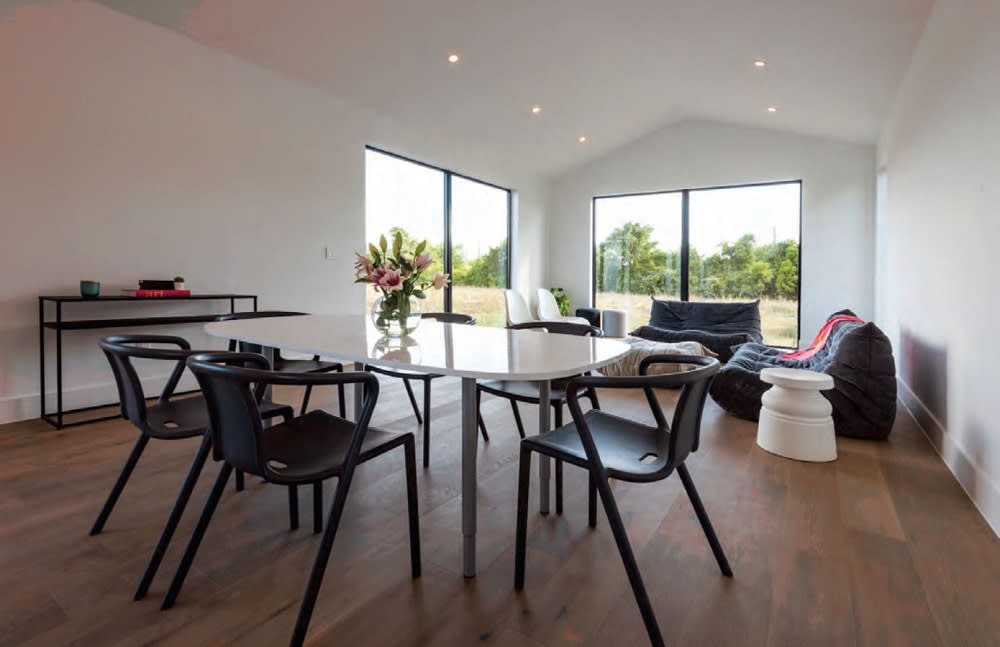 Photo courtesy of RD Homes
Because space is limited, designing an ADU can sometimes be challenging. The best approach when designing an ADU is to think about how you can help the space feel larger. Many ADU builders take advantage of vertical space to make the space feel more open. You can also incorporate more windows and skylights to draw in extra natural light. This is an easy way to make your room feel larger. And use furniture that serves multiple functions — use an ottoman for storage that doubles as a footrest or a coffee table, for example.
Chris Palme
has worked as a full-time real estate agent for over 30 years. He has spent his life in the Santa Barbara area and knows a great deal about the community and neighborhoods. With RD Homes, he helps clients discover the best ADUs available. He is a seasoned professional who understands the nuances of an ever-changing market — contact Chris and his team when you're ready to begin shopping for Santa Barbara real estate or want to learn more about ADUs and if that's the right next step for you.

*Header photo courtesy of RD Homes