Casual Bites
If you're looking for a great eatery to grab a classic American breakfast with your family, look no further than JJ's Diner. This spot is open for breakfast and lunch daily and has an approachable menu featuring various all-time favorites. You can never go wrong with the noble eggs benedict, and JJ's even serves a chorizo benedict for a twist on the classic.

Hearty breakfast lovers will adore the biscuits and gravy, while those watching their figures will appreciate the veggie omelet. Prefer something tried and true? Get a basic two-egg combo with home fries or hash browns, and opt to add bacon or steak for a filling plate. Your kids will be thankful for the kid's pancakes, grilled cheese, chicken tenders, and burger options. Head to JJ's Diner for your next casual family breakfast or lunch.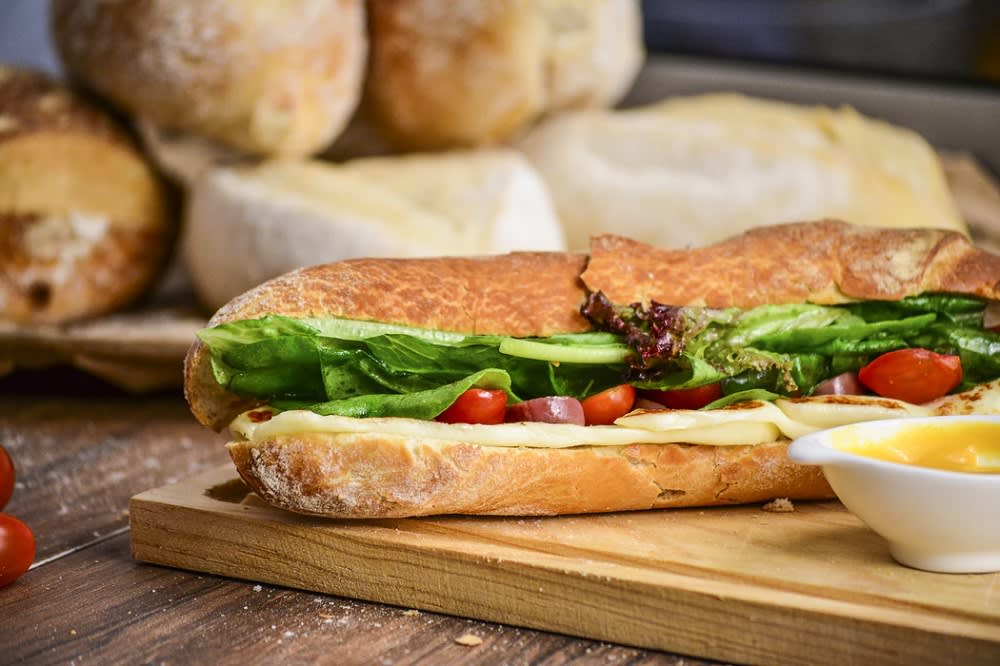 Pick up a tasty salad or sandwich for your next beach day or work lunch at South Coast Deli's new San Roque location. Start your day off on the right foot with Jim's breakfast sammie, served with two over-medium eggs, basil mayo, lettuce, tomato, and red onion on toasted rye. For a spicy twist on a turkey sandwich, try the Cajun turkey, or try the Dip Your Tip for a savory house-roasted tri-tip sub served atop a toasted Italian roll with Swiss cheese and a side of au jus. The sandwich list has plenty of vegan, vegetarian, and pescatarian options, while the tossed salads list is fresh and varied. Snag a bottle of Lori's ginger lemonade and a bag of sea salt & vinegar kettle chips, and you've got the perfect lunch down pat.

California cuisine is an intricate fusion of Spanish and Mexican influences that were incorporated into early California settlers' dishes. La Paloma Cafe creates an homage to indigenous cultures through the California barbecue menu, with Santa Maria traditions and Baja influences at its forefront. Rev up your appetite with some Kumiai oysters, vegetable pozole verde, or the La Paloma salad. Red meat enthusiasts appreciate the Santa Maria-style Snake River Farms wagyu tri-tip, while veggie lovers enjoy the crispy cauliflower and potato "chorizo" tacos. Kids can enjoy the BCR burrito, a melty quesadilla, the little vaquero salad, or the Just like Mac and Cheese dish, a creamy golden hominy and cheddar cheese casserole. So head to La Paloma Cafe to enjoy a lovely bottle of pinot noir while you dine on flavorful carnitas and an indulgent Mexican salted chocolate tart.


International Eats
Relish a contemporary Indian dining experience at Bibi Ji. This esteemed restaurant opened in 2018 and has quickly become a local favorite. The menu showcases the abundance of seasonal produce and fresh seafood of Santa Barbara, prepared with an Indian flare. Bring your family, a few friends, or a date to experience this modern Indian marvel.

Start your meal with an array of small plates, bread, and chutneys. Everyone loves a classic garlic naan, served warm and ready to dip in mint chutney and okra raita. Order the papri chaat, crispy veggie fritters served with yogurt, tamarind, chili, citrus, and cilantro for a medley of flavor profiles. For a filling, savory option, try the butter chicken or vegan coconut curry prepared with farmer's market vegetables. Finish your California-inspired culinary trip to India with some refreshing lychee sorbet or creamy saffron ice cream.

Bibi Ji's wine list has an impressive selection of sparkling, red, white, and everything in between, so don't overlook this spot when you're seeking a comprehensive and exotic dinner option.



Sporting a concise menu with complex flavor profiles, Secret Bao offers patrons modern Asian cuisine with a Korean focus. Open for lunch and dinner Wednesdays through Sundays, Secret Bao's menus will excite your palate. The K.F.C bao features Korean fried chicken, dragon sauce, Japanese coleslaw, pickled red onions, and togarashi. For a luscious treat, try the pork belly bao, served with heritage pork belly, daeji glaze, kimchi, and pineapple.

Don't fret if dumplings aren't your thing. The menu has various other options suitable for your tastes. The beef carpaccio features grass-fed beef, black pepper soy, umami mayo, chili oil, and cilantro relish. For a unique take on a traditional Spanish dish, try the Korean paella, prepared with Salmon Creek Farms pork belly, kimchi, tofu, soy pickled shiitakes, umami mayo, and lemon.

Once you've taken your taste buds on an exciting journey, finish on a sweet note with some donut bao ice cream, a matcha green tea creme brulee, or a luscious sticky date cake. Sip on a K-Town mule, Miso Michelada, or Seoul-Jito, and you've got yourself a well-rounded Korean dinner underway.

Serving up modern Mexican dishes and creative cocktails to boot, Santo Mezcal is a must-visit. Chef Ricardo Garcia presents a stunning Mexican-inspired menu with a focus on seasonality and regional Santa Barbara ingredients. Since it's open daily for breakfast through dinner, you can relish a fantastic Mexican meal any time you please.

Bring your partner by for breakfast to enjoy the farmer's omelet, huevos rancheros, or chilaquiles. Try the house specials for lunch or dinner, like the enchiladas verdes, crispy tacos, and the cazuela pibil — a special adobo sauce-marinated pork, slow-cooked in banana leaves and topped with pickled red onions. If you prefer seafood, try the pulpo a las brasas, a Spanish octopus dish marinated in adobo, topped with chile oil, and served with pureed garbanzo beans and salad. Meat, fish, and veggie lovers alike will adore this menu!

Libation offerings include various specialty margaritas, cocktails, vino, and cervezas to wet your whistle. Head to Santo Mezcal when you're looking for a posh restaurant to fulfill your Mexican food cravings.


Upscale Provisions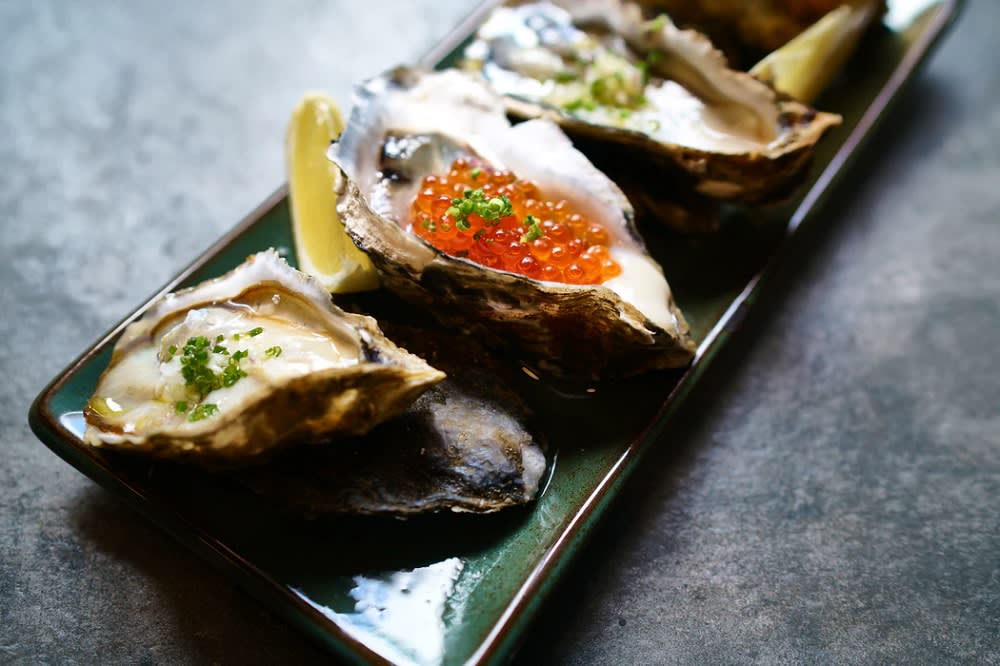 Located in the heart of the arts and entertainment district, the Funk Zone, The Lark serves dishes inspired by the coastal regions of the Mediterranean Sea using top-tier Central Coast ingredients. This sophisticated yet accessible restaurant offers spectacular plates of adventurous flavors in an urban setting made with repurposed materials.

Be sure to check out the list of libations, which features various craft cocktails and seasonal fruits. The "From the Farm" menu portion boasts different delectable vegetable dishes, including caramelized cauliflower, cast iron green beans, and Hawaij mushroom tartine, made with cypress grove fromage, marinated mushrooms, toasted pistachio, and onion jam. Revel in some West Coast oysters on the half-shell for a taste of the sea or some lamb shawarma rillettes from the ranch.

Top the evening with a delicate slice of orange blossom olive oil cake or the unique mango lassi panna cotta. Whether you order dishes from the farm, ranch, or ocean, you'll surely enjoy a memorable meal at The Lark.

As this restaurant's website states, "Aperitivo is a glorious time post-work where many come to gather and stimulate the appetite with a drink and small bites." This restaurant is ideal for taking a load off after a rough work week with some 21+ friends, co-workers, or loved ones. There are several options suitable for wine drinkers to sip alongside their tasty small plates.

Start with some 72-hour burrata served with squash blossoms and zucchini pesto, or the marinated artichokes with spicy breadcrumbs, pecorino, and mint. Once you've gotten some vegetarian plates in, move onto the scallops and cured amberjack. Bruschette is served with tomatoes and pickled fennel or the heartier porchetta approach with roasted pork, fennel, citrus, herbs, arugula, and parmigiano.

Your group won't be able to put down the Marcona almonds or olive snacks, but remind them to leave room for dessert! Finish the meal with a decadent affogato, featuring hazelnut gelato with a chocolate center rolled in hazelnuts, meringue, and topped with a steamy shot of espresso, or the lighter tartufo al limoncello, a lemon gelato with limoncello center. With the small plates in rotation and the wine flowing free, you're bound to create endless laughs and memories with your friends at Aperitivo.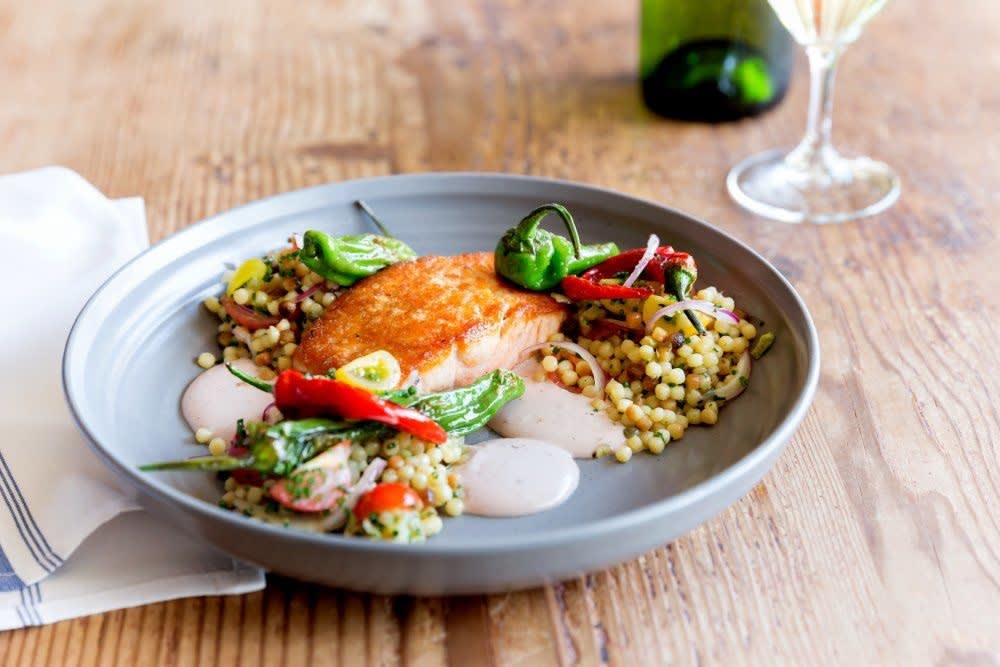 Credit: Finch & Fork

Finch & Fork's Central Coast menu offers a broad range of small bites and filling plates. The restaurant's menus showcase the beauty of the fresh and local Santa Barbara produce and seafood provided by the region's crucial farmers and fishermen. Stop by for weekday breakfasts, weekend brunches, or dinner, served Wednesday through Sunday. Some tasty breakfast offerings include smashed avocado toast, cinnamon French toast, and the black garlic caesar. For a heartier option, go with the steak, eggs, and frites, or the fried chicken sandwich served with pickled jalapeno slaw and smoked honey mustard.

Bring your sweetheart here for a dinner date, starting with some F&F deviled eggs and grilled prawns. Follow up your appetizers with some local seabass and a grilled NY strip, served with broccolini, hen of the woods mushrooms, cippolini onion, and bordelaise. Finish the gourmet meal with some s'mores panna cotta and a fig old-fashioned, made with fig-infused Evan Williams, demerara, and barrel-aged bitters. Finch & Fork's modern coastal cuisine will have you coming back time and time again.

Are you intrigued by Santa Barbara's endless offerings and are interested in exploring Santa Barbara real estate? Contact Santa Barbara realtor Chris Palme to assist you with all your luxury Montecito and Santa Barbara property needs. Chris's expertise and tenacity will help you make the smoothest and most advantageous real estate transaction possible.