From wine tasting to film festivals, the following is an inside scoop on upcoming events in Santa Barbara, CA.
1. Santa Barbara Symphony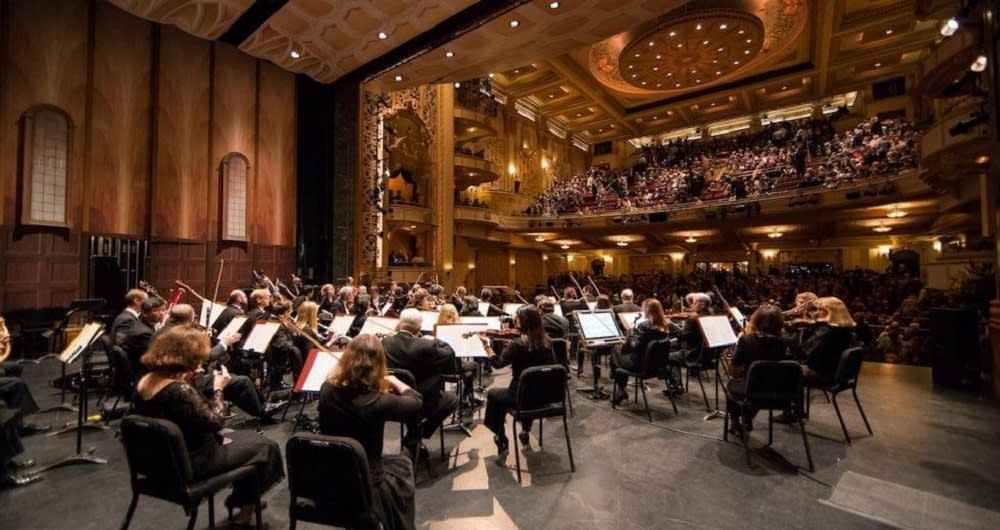 Experience an unparalleled, moving, live performance at the
Santa Barbara Symphony
. For over 67 years, the Santa Barbara Symphony has been offering world-class concerts and, more recently, music education and programs for students. The symphony partners with the community to make art and music accessible for everyone. Its award-winning Music Education Center serves 9,000 students in Santa Barbara County with regular programming. Known for its innovation and artistic excellence, it's no surprise that the Santa Barbara Symphony has earned a reputation as one of the region's premier cultural institutions.
2. Santa Barbara International Film Festival
Since it's inception in 1986, the
Santa Barbara International Film Festival
(SBIFF) has become one of the town's most highly-anticipated festivals. The festival takes place over the course of 11 days, attracting film lovers from around the globe. In fact, this widely-attended event draws in more than 100,000 film enthusiasts. In 2016, SBIFF entered a new era with the acquisition of the historic Riviera Theater, which now serves as the festival's year-round home. Over 200 films are showcased, with a special emphasis on contemporary world cinema from Nordic countries, Eastern Europe, Asia, and Latin America. In addition to a diverse range of movie screenings, the event also features seminars with industry professionals, question and answer sessions, and panels. This year's event takes place March 2nd through 22nd.
3. Earth Day Festival
Santa Barbara's legendary
Earth Day
celebration occurs annually with the efforts of the Community Environmental Council. The one-day event, which takes place on April 23rd in Alameda Park, provides education and inspiration. Engage in conversations with climate leaders, try your hand at art contests, and be sure to browse over 200 eco-conscious exhibitors and vendors. Check out the Green Car Show, which boasts the most extensive collection of eco-friendly vehicles on the central west coast (you'll even have the opportunity to test drive). If you get hungry, healthy sustainable food vendors will leave you feeling energized. As the longest-running public Earth Day celebration in the United States, this festival is a can't-miss event.
4. Santa Barbara International Orchid Show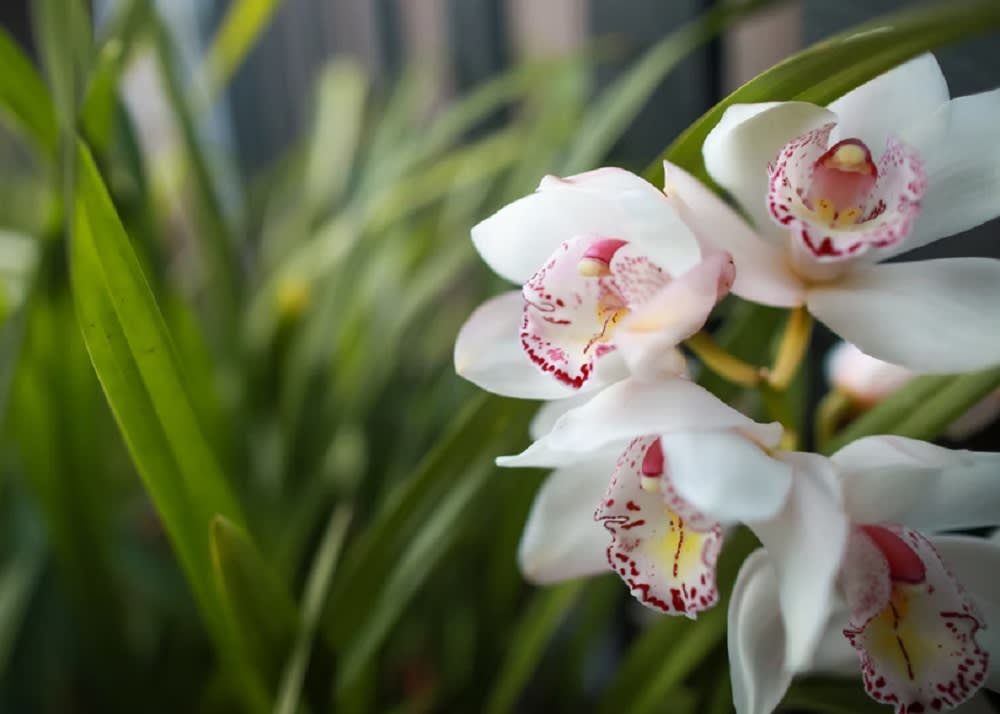 The
Santa Barbara International Orchid Show
is one of the city's sweetest spring festivals, as well as one of the oldest and most prestigious orchid shows in the entire country. It's been a part of the community for nearly 75 years and brings together a thriving, international community of growers and enthusiasts. There are more than 50 orchid exhibitors and vendors from around the world and tens of thousands of spectators. This three-day festival celebrates orchids of every shape, color, pattern, and texture. The Santa Barbara International Orchid Show will take place March 11th through the 13th.
5. Santa Barbara Culinary Experience
Get ready to eat at the
Santa Barbara Culinary Experience
. This week-long celebration highlights the city's vibrant food and drink scene. The festival showcases the best of Santa Barbara, featuring curated offers from local restaurants, hotels, bars, and wineries. In partnership with The Julia Child Foundation for Gastronomy and the Culinary Arts, various bars and restaurants feature their own spin on classic Julia Child dishes. Attendees will have the opportunity to taste, sip, and learn from local restaurants, farmers, and winemakers. There's also farmers' markets, special culinary presentations, and panel discussions, which means your week will be jam packed with eating. The Santa Barbara Culinary Experience will take place on March 15th through the 22nd.
6. I Madonnari Italian Street Painting Festival
Get inspired when you stop by the
I Madonnari Italian Street Painting Festival
. This festival takes place over Memorial Day Weekend and comprises hundreds of artists showcasing their colorful chalk paintings. The festival started in 1987, making it the first festival of its kind in the Western Hemisphere. As the public wanders, hundreds of local artists transform sidewalk canvases into elaborate works of art. The spaces range in size from 4'x6' to 12'x12', with a special area for children to create their own street paintings. Located outside Santa Barbara's Old Mission, the festival features live music and an Italian market. Attendees can look forward to authentic Italian cuisine, including lemon-rosemary roasted chicken, pasta, Italian sausage sandwiches, gelato, and espresso. Between the tantalizing food choices and the vibrant chalk paintings, this festival is one you don't want to miss. The event will take place May 28th through the 30th.
7. World of Pinot Noir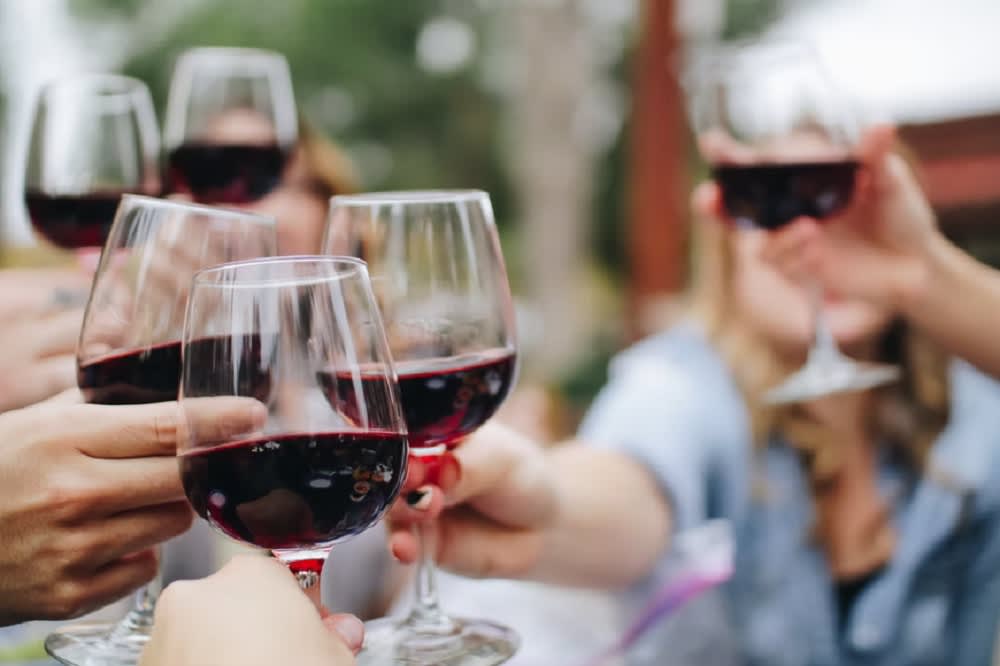 Attend the
World of Pinot Noir
, a savory celebration that takes place in the spring. The festival was started in 2001 by a small group of winemakers from San Luis Obispo and Santa Barbara. The annual event gathers the foremost wineries and winemakers, as well as sommeliers and wine scholars, in a celebration of this notable grape variety. Guests can look forward to seminars and the sought-after tasting event that's held at The Ritz-Carlton Bacara. Gourmet lunches and dinners will be expertly pared by seasoned chefs. The event will take place on March 3rd through the 5th. Tickets go fast, so don't wait to reserve yours.
8. Summer Solstice Celebration
Celebrate the beginning of summer at the Santa Barbara
Summer Solstice Celebration
. This beloved annual tradition kicks off the beginning of the summer with a dazzling parade and a lineup of live performances. The festival is the largest arts event in Santa Barbara County, drawing crowds of over 100,000 spectators and participants from around the world. Located in Alameda Park, the festival spans over three days and is jam packed with an exciting array of events and activities for all ages. The celebration consists of dancing, music, and a parade featuring floats, giant puppets, and whimsical costumes. There's also an annual artistic competition for the Solstice t-shirt and poster design that is sold as a fundraising vehicle for the event.
9. California Wine Festival
The state of California has garnered a well-earned reputation in the winemaking industry. At the
California Wine Festival
, attendees can enjoy hundreds of California's finest vintage wines, delicious gourmet food samples, and lively music. The event is hosted by Santa Barbara's charming old-world Carousel House. The festival takes place on July 15th and tickets go on sale April 1st.
10. Old Spanish Days Fiesta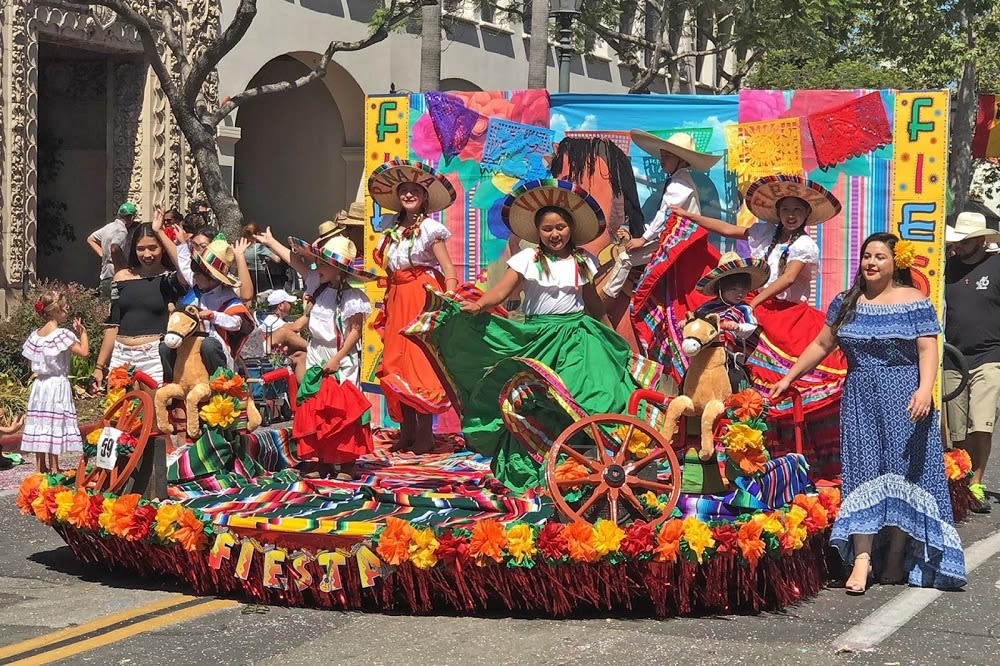 Immerse yourself in the fascinating history of Santa Barbara during the
Old Spanish Days Fiesta
. Taking place the first weekend in August, this popular event honors the history, spirit, culture, heritage, and traditions of the town. The first local fiesta celebration was held in 1924 and continues to be a staple of the community. During the five-day festival, you can look forward to a historical parade, a colorful marketplace, multicultural foods, musical performances, and car shows. The event will take place August 3rd through the 7th.
Ready to view Santa Barbara real estate for sale?
If you're looking for a Santa Barbara realtor,
contact Chris Palme
today. Whether you're looking for a short-term rental or a forever home, Chris can walk you through the process from start to finish. With years of experience in the real estate industry and a deep knowledge of Santa Barbara real estate,
Chris Palme
can help you find a Santa Barbara house that truly feels like home.

*Header credit: SBIFF, Santa Barbara